A Message from Most Reverend Nelson J. Pérez, Archbishop of Philadelphia and Most Reverend Timothy C. Senior, Auxiliary Bishop of Philadelphia and Chancellor of Saint Charles Borromeo Seminary
Dear Friends in Christ,
Saint Charles Borromeo Seminary is the oldest Catholic institution of higher learning in the Archdiocese of Philadelphia. The seminary began in 1832 ~ on the upper floor of Bishop Kenrick's residence on Fifth Street ~ with five men seeking to respond to God's call. By 1871, Saint Charles Seminary needed more space and a new home at the intersection of Lancaster and City Line Avenues. Over the past 150 years it has grown and changed at that location. Today, we welcome a diverse array of people each year as they embark on a formational journey to become priests, deacons, catechists, and lay men and women seeking to embrace ministerial roles who will be servant leaders after the Heart of Jesus Christ.
As priest alumni of Saint Charles, we are filled with deep gratitude for the way it prepared us to serve the Church we love.
As you know from your own personal experience, spiritual journeys, and the places we call home, evolve over time. The seminary's ongoing evolution has brought us to a new chapter and the hope-filled prospect of a new home in Lower Gwynedd Township. We look forward to transforming our physical space into one that will flourish as a house of formation preparing priests, deacons, and other leaders for our Church for generations to come.
We are asking you to be a part of the Saint Charles Borromeo Seminary Comprehensive Campaign because we know you share our love for the seminary and its mission.
Please partner with us and walk with the seminarians and students who will come to us at the seminary's new location. While this is an extensive undertaking, together we will ensure that our vibrant seminary community of committed disciples has every opportunity to succeed.
Be assured of our prayers for you and your intentions. Saint Charles Borromeo, pray for us!
Sincerely in Christ,
Most Reverend Timothy C. Senior
Auxiliary Bishop of Philadelphia
Chancellor, Saint Charles Borromeo Seminary
Most Reverend Nelson J. Pérez, D.D.
Archbishop of Philadelphia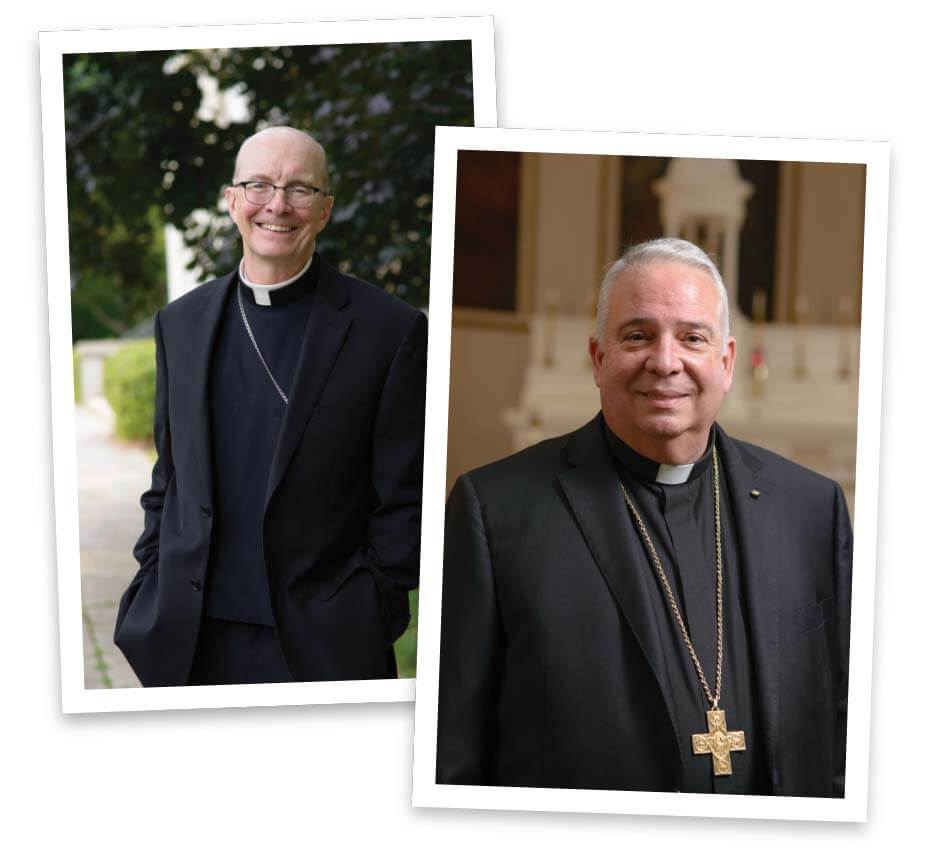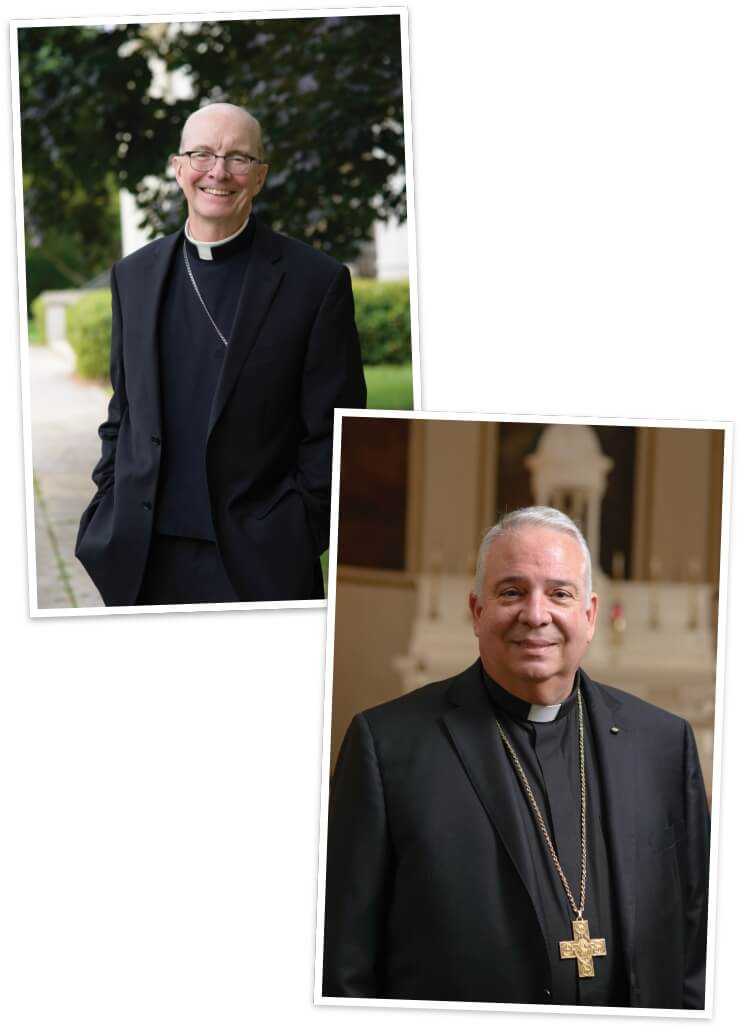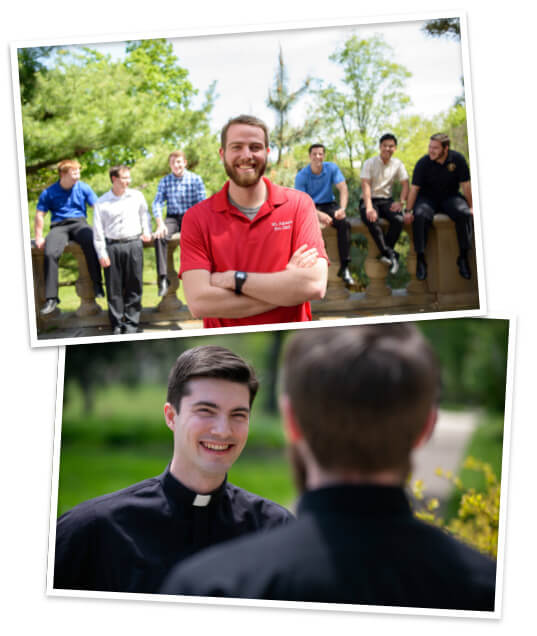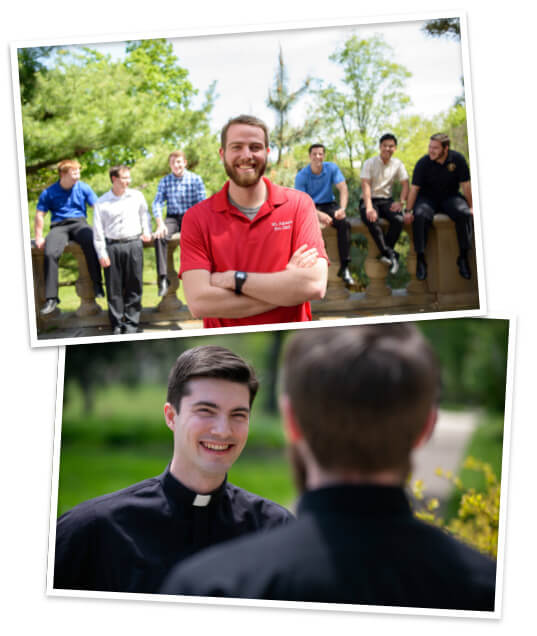 Since 1832, we have been building and growing our seminary community. Today, against the backdrop of an increasingly complex world, we must prepare future generations of priests, deacons, and lay men and women as missionary disciples.  We are doing so, by:
·        Building a new campus for Saint Charles Borromeo
Seminary that will transform our seminarians' formation with updated
technology, improved services and state-of-the art facilities, readying our
students to be servant leaders after the Heart of Jesus Christ;

·        Establishing an endowment to ensure the long-term sustainability of our seminary. The endowment will allow us to offer financial aid to students in need, manage annual operating expenses and continue to grow our vibrant community.
With our Comprehensive Campaign underway, we hope to raise $40 million dollars to accomplish both goals and fulfill our vision for the future of Saint Charles Borromeo Seminary. We all know the critical impact our next generations of faith leaders will have on the Catholic community, and we need to invest in their formation. Our seminarians of today and tomorrow have already answered their call, and now it is our turn.
"The thing I love most about Saint Charles is the fraternity. The fraternity helps us to be the best men we can be, and hopefully become the best priests we can be for the Archdiocese of Philadelphia. I look forward to bringing the fraternity and traditions of Overbrook with us to our new home in Gwynedd."
– Charles H. Cappelli, Pre-Theology II
With the plans for relocation in motion, our first goal is to guarantee that the new location will continue to honor our commitment to Catholic higher education in the Archdiocese of Philadelphia. The new site in Lower Gwynedd, PA will require the construction of buildings that reflect the needs of our current and future students. We plan to shape the location for our unique and specific requirements. We will build a new chapel and student life center, which will include a dining hall, classrooms, library, administrative offices, fitness center, and additional housing for seminarians and resident faculty.
The estimated cost of the project, including purchase of the property from Gwynedd Mercy University, is $54.5 million. With new, state-of-the-art facilities, the seminary will be able to run more efficiently, reducing our operating costs. With an endowment of $50 million, the seminary will be able to ensure the long-term sustainability of our mission.
We want our students at Saint Charles Borromeo Seminary to experience the strength of our highly respected programs and the beauty of God's providence, as they walk through the halls of our new campus. Our program is strong, evidenced by a continuing trend of stable enrollment and ongoing additions to an already well-respected faculty. The renovations and construction will not only assist our current students and faculty but amplify all the good that is being done.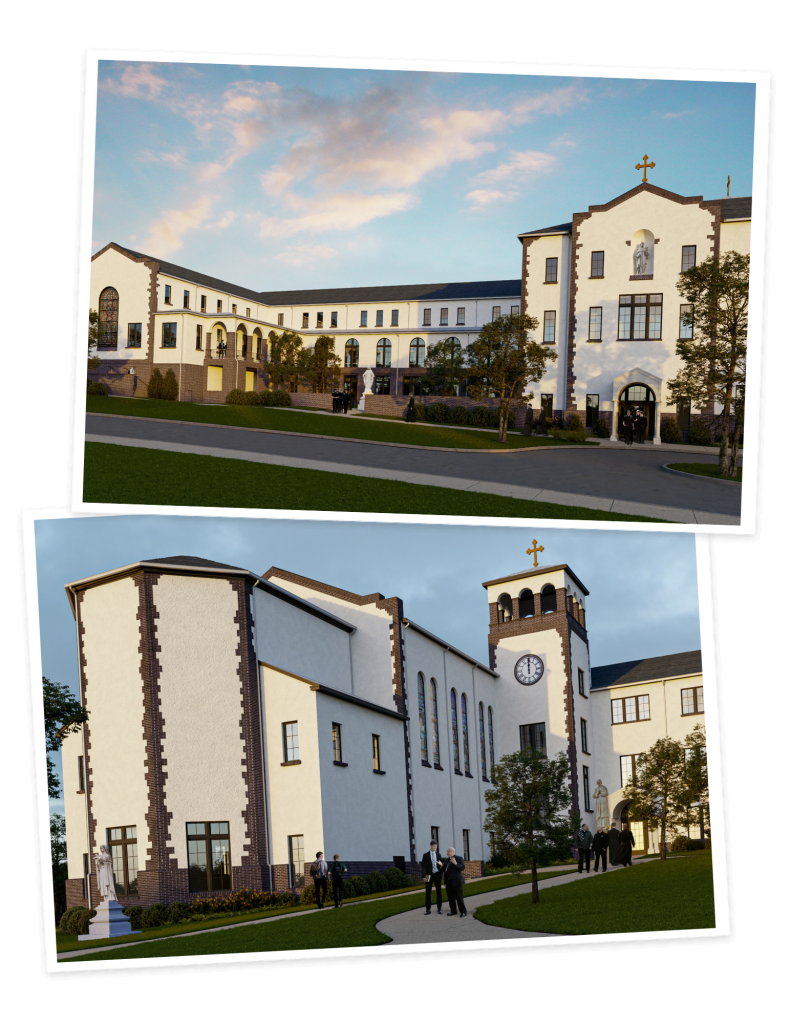 For more information about the campaign, contact The Catholic Foundation of Greater Philadelphia at 215-587-5650 or campaign@thecfgp.org.