Saint Charles Borromeo Seminary is the oldest Catholic institution of higher learning in the Archdiocese of Philadelphia.  The Seminary was founded in 1832 by Reverend Francis Patrick Kenrick , third Bishop of Philadelphia, at his home on Fifth Street in center city.  There were only five students.  After four subsequent moves, Saint Charles settled at its present location in Overbrook in 1871.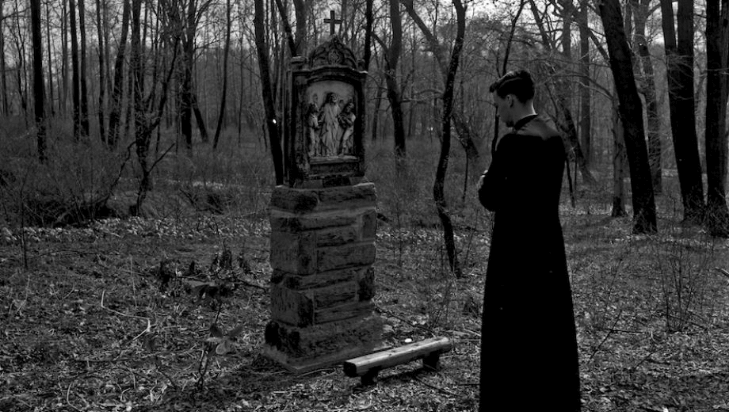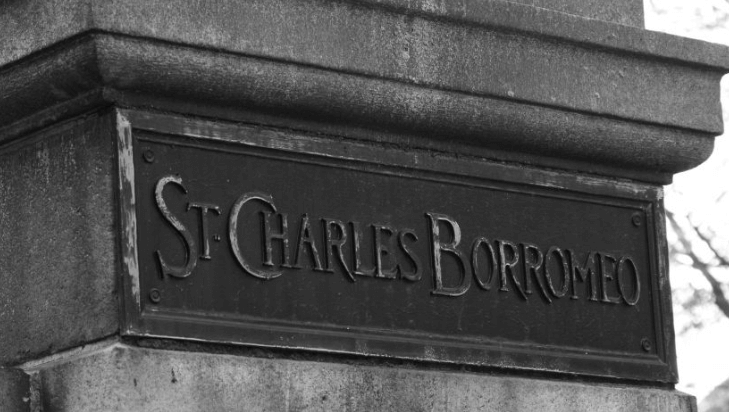 The purchase of the Overbrook property by Archbishop Wood for $62,000 was criticized in the local newspaper as "Wood's Folly" because the ground was considered to be located too far into the country to be a practical setting.
Saint Charles occupies 75 acres of ground and is comprised of 19 buildings measuring 630,000 square feet.The buildings are affectionately referred to as being located on the "upper side" or "lower side" of campus. The original upper side building, sitting on the highest point of the property, was completed in September 1869 with adjacent buildings added later; lower side buildings were completed in 1928.
The renovated Ryan Memorial Library opened in 2005. The fine arts collection of more than 400 pieces is distributed throughout the Seminary and includes European paintings, original prints, and portraits.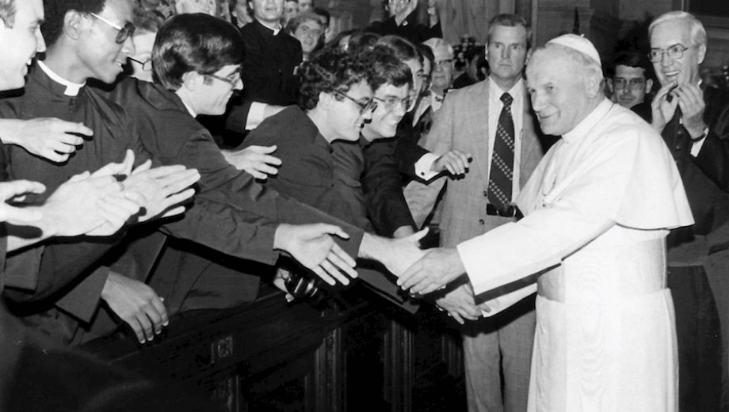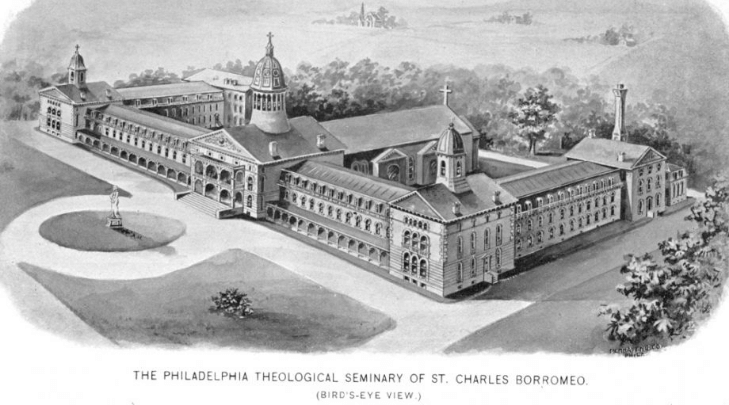 Visitors include five Popes:
Pius XII as Cardinal Pacelli
Saint Paul VI as Cardinal Montini
Saint John Paul II, twice as Cardinal Wojtyla, & a third time as Pope
Benedict XVI as Cardinal Ratzinger
Francis
Visitors to receive honorary degrees:
Pius XII as Cardinal Pacelli
Mother Angelica, founder of EWTN
Avery Cardinal Dulles
Former Surgeon General C. Everett Koop 
Supreme Court Justice Samuel Alito