Saint Charles Borromeo Seminary is the oldest Catholic institution of higher learning, both in the Archdiocese of Philadelphia and the Commonwealth of Pennsylvania.  Founded in 1832 by Most Reverend Francis Patrick Kenrick, third Bishop of Philadelphia, the seminary has been forming priests for the last 191 years.  The seminary's first location was a Bishop Kenrick's home on Fifth Street in Center City, Philadelphia.  After several subsequent moves, it settled at its present location in Overbrook in 1871.


The seminary currently has four divisions:  College Seminary, Theological Seminary, the School of Theological Studies and the School of Diaconal Formation.  The seminarians also participate in a year-long Spiritual Year as a part of their formation.  Potential candidates for the priesthood who enter as college freshmen pursue a program that consists of a four-year undergraduate curriculum with a degree in Philosophy, followed by a four-year program in the School of Theology resulting in a Master's degree.  Students, including seminarians, deacons, lay men and women can earn four different degrees at the seminary:  Bachelor of Arts, Master of Divinity, Master of Arts in Theology and Philosophy.  The seminary is proud of its academic reputation and its numerous alumni, many of whom have gone on to serve as bishops and archbishops in dioceses across the United States and beyond.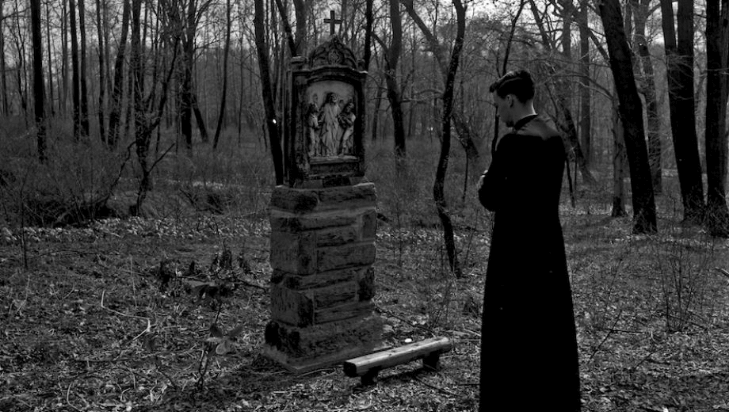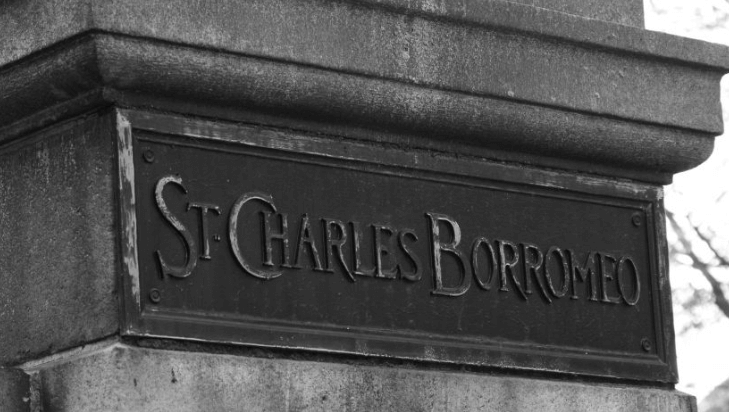 Throughout its history, five popes have graced the Overbrook campus with visits – Pius XII as Cardinal Pacelli, Saint Paul VI as Cardinal Montini, Pope Saint John Paul II – twice as Cardinal Wojtyla and a third time as Pope, Benedict XVI as Cardinal Ratzinger and finally, Pope Francis, who stayed at the seminary during his visit to Philadelphia in 2015.
At its annual Concursus ceremony, the seminary has awarded honorary degrees to a number of distinguished individuals who embody Saint Charles Borromeo's mission.  They include: Saint Teresa of Calcutta, Mother Angelica, Avery Cardinal Dulles, Former Surgeon General C. Everett Koop, and Associate Justice of the Supreme Court of the United States, Samuel A. Alito, Jr.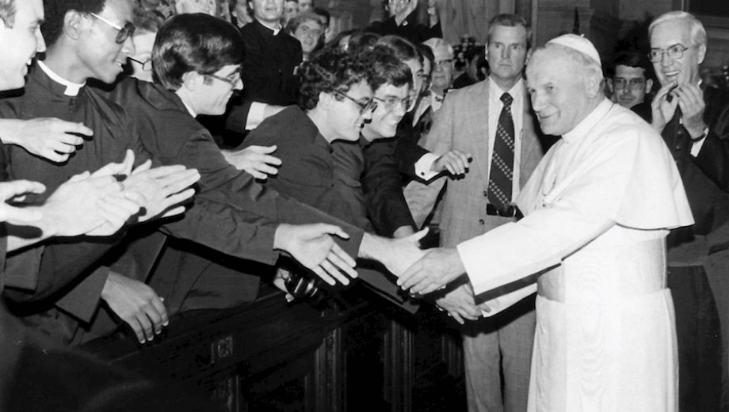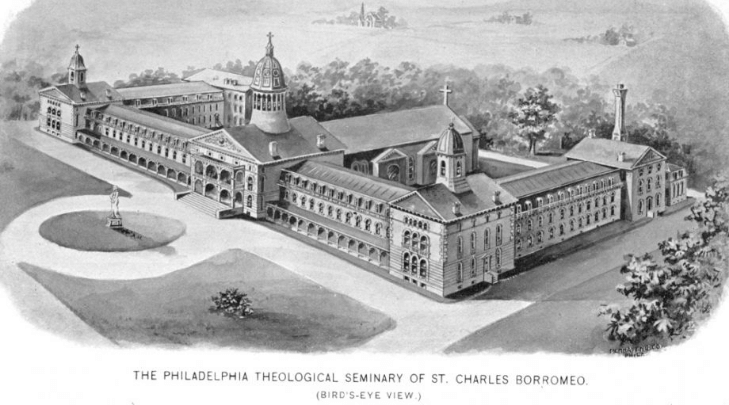 Visitors include five Popes:
Pius XII as Cardinal Pacelli
Saint Paul VI as Cardinal Montini
Saint John Paul II, twice as Cardinal Wojtyla, & a third time as Pope
Benedict XVI as Cardinal Ratzinger
Francis
Visitors to receive honorary degrees:
Pius XII as Cardinal Pacelli
Mother Angelica, founder of EWTN
Avery Cardinal Dulles
Former Surgeon General C. Everett Koop 
Supreme Court Justice Samuel Alito
Led by its current rector, Reverend Keith J. Chylinski, the seminary's enrollment remains strong drawing from more than 17 partner dioceses and religious orders.
Today, against the backdrop of an increasingly complex world, we must prepare future generations of priests, deacons, and lay men and women as missionary disciples. We are doing so, by:
Building a new campus for Saint Charles Borromeo Seminary that will transform our seminarians' formation with updated technology, improved services and state-of-the art facilities, readying our students to be servant leaders after the Heart of Jesus Christ;
Establishing an endowment to ensure the long-term sustainability of our seminary. The endowment will allow us to offer financial aid to students in need, manage annual operating expenses and continue to grow our vibrant community.
With the plans for relocation in motion, our first goal is to guarantee that the new location will continue to honor our commitment to Catholic higher education in the Archdiocese of Philadelphia. The new site in Lower Gwynedd, PA will require the construction of buildings that reflect the needs of our current and future students. We plan to shape the location for our unique and specific requirements. We will build a new chapel and student life center, which will include a dining hall, classrooms, library, administrative offices, fitness center, and additional housing for seminarians and resident faculty.
The estimated cost of the project, including purchase of the property from Gwynedd Mercy University, is $54.5 million. With new, state-of-the-art facilities, the seminary will be able to run more efficiently, reducing our operating costs. With an endowment of $50 million, the seminary will be able to ensure the long-term sustainability of our mission.
We want our students at Saint Charles Borromeo Seminary to experience the strength of our highly respected programs and the beauty of God's providence, as they walk through the halls of our new campus. Our program is strong, evidenced by a continuing trend of stable enrollment and ongoing additions to an already well-respected faculty. The renovations and construction will not only assist our current students and faculty but amplify all the good that is being done.
Saint Charles Borromeo, Pray for us!