Master of Arts in Theology
The Graduate Program at the School of Theological Studies (STS) consists of 36 credits in Catholic theology plus written and oral comprehensive examinations. STS has fall, spring, and summer semesters. Fall and spring classes are offered in the evenings (6:30-9:30 PM) during the week. In the summer semester, afternoon and evening classes are offered. This schedule allows students the freedom to either work during the day or use that time for study and prayer. Students can work at their own pace to complete the required 36 credits consisting of ten (10) required courses and two (2) elective courses.
STS students benefit from the diversity of full-time and adjunct faculty at St. Charles Borromeo Seminary. We take pride in ensuring that our academics are rigorous and faithful to the Church's Magisterium, while encouraging open intellectual pursuit of the truth. The Master of Arts degree consists of the following core courses:
A Critical Introduction to Sacred Scripture

Fundamental Theology

Moral Theology

Synoptic Gospels

Christology
Ecclesiology

Theology of Grace and Sacraments

Church History

Letters of St. Paul

Johannine Literature
Students also take two (2) electives. Written and oral comprehensive examinations are taken after the completion of courses.
Please CLICK HERE for the Comprehensive Examination Study Guide for the Master of Arts in Theology.
Master of Arts in Theology Prerequisites
An undergraduate degree (Bachelor of Arts or Science) with a minimum cumulative GPA of 3.0 from an accredited college or university.


In addition to the undergraduate degree, the graduate program requires a minimum of nine (9) undergraduate credits in Theology and/or Philosophy, with a minimum GPA of 3.0. (For Permanent Diaconate candidates, the Aspirancy Year coursework counts towards this requirement).
Begin the online application

HERE

.

The application fee is $40, payable online by credit/debit card. The application includes a 400-500 word essay to explain the applicant's reasons for pursuing the degree, events that led to this decision, and his or her plans for the future.

Official transcripts from all colleges and universities attended can be emailed to

sts@scs.edu

 or mailed to:




St. Charles Borromeo Seminary




School of Theological Studies




100 East Wynnewood Road




Wynnewood, PA 19096

Two letters of recommendation from individuals unrelated to the applicant; letters should attest to your academic abilities and good character. Those writing the letters can email them to sts@scs.edu or mail to the same address as the transcripts.  (This requirement is waived for an aspirant in SDF).
Applications are reviewed by our Admissions Committee as they are received. All of your application materials must arrive at our office in order for your application to be considered complete. Application deadlines:
January 31

st

– Aspirancy Year Permanent Diaconate Students Fall Semester

April 1

st

– All Students, Summer Semester

August 1st – All Students, Fall Semester

November 1

st

– All Students, Spring Semester
 To take an individual course, begin the online application HERE.  Single course admissions are on a rolling basis.
Saint Charles Borromeo Seminary reserves the right to investigate and verify all information provided by the applicant. Any instance of falsifying information will invalidate the application.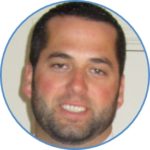 "Being enrolled in this Graduate Program has helped me to increase my love for Christ and his Church because of the solid teaching and spiritual nourishment it has provided me. The professors are impeccable and the program is incredibly stimulating and authentically Catholic"
"What I like most about STS' master's program is the orthodox education I am receiving. All of my professors are extremely passionate about Catholic Theology and are dedicated to passing on to their students the beautiful teachings of the Church in all its fullness."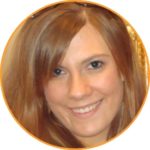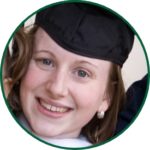 "My experience at St. Charles both challenged and deepened my faith life in ways I could not have imagined prior to beginning my studies. The professors and resources I had access to at the Seminary revealed a depth and beauty to the Catholic Faith I had not experienced before. I graduated from STS with a deeper love for Christ and His Church, and with a passion to share that love in a more profound way with my family, friends, parish, and community."
"STS is an ideal place for the study of theology. There is a real sense of fellowship among the students, which contributes to a warm and supportive classroom environment. The graduate program has exceeded my expectations and I will truly miss STS once my studies are complete!"